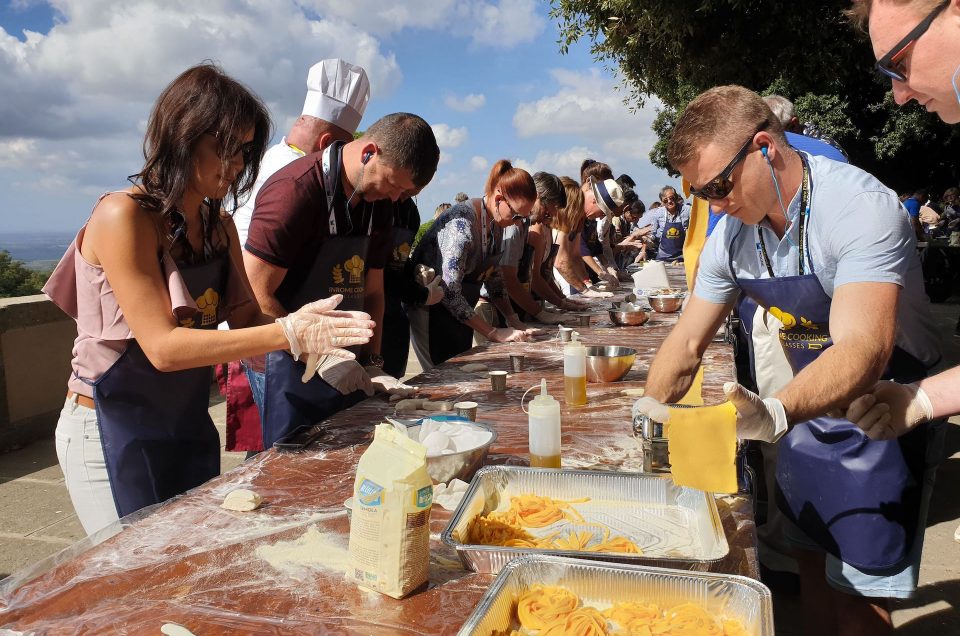 FAQ about Cooking Classes in Italy
If you are planning a vacation in Italy or you are in Italy just now, you have to explore the italian cuisine. How? Read this little guide 
Are cooking classes worth it?
Yes! especially our cooking classes 🙂 Because we have private and shared classes and we teach traditions while having fun!
Can you do a cooking course online?
Yes, we have a virtual cooking class perfect for you!
Can you take a cooking class in Italy?
Of course, we have a lot of cooking classes!
How do I become a chef in Italy?
You should read this article about the topic
How long is culinary school in Italy?
If you wanna become a chef is a thing but if you wanna learn something new because you are on holiday gìhere in Rome, we have a loto of courses for you!
How do I prepare for a cooking class?
It depends on what kind of class you choose!
Where can I learn to cook in Italy?
You are in the right place! We have pizza classes, pasta classes, gelato classes and more!
Where can I learn to make pasta in Italy?
Here is a list of our classes in Rome: