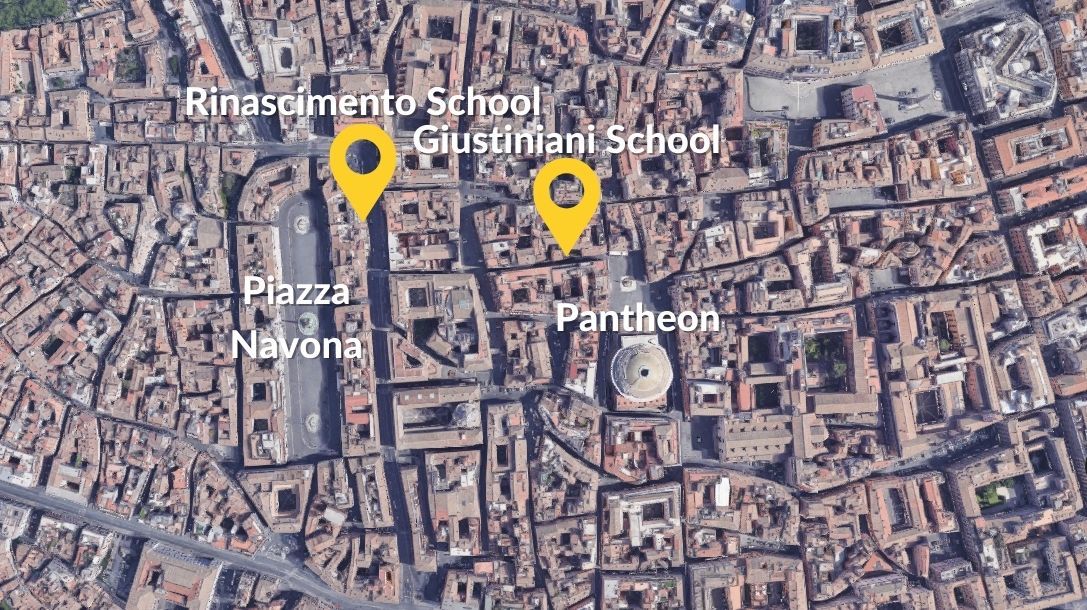 Centrally-situated sleek and stylish schools.
InRome Cooking operates across three stunning schools in the capital's historic centre. 
Our flagship school, on Corso del Rinascimento, is situated within a converted 17th-century palace and overlooks the Italian parliament.
Our second school, a sleek and stylish terraced building, is situated a stone's throw from the Pantheon on Via Giustiniani.
In 2019 we opened our third cooking school on the Pope's private estate in Castel Gandolfo. Situated on the Pope's organic farm, it is the only cooking school to operate there and sources fresh ingredients directly from the estate.