Request Your Tour

Covid safe

Your health & safety is our top priority!

Personalized

Authentic recipes tailored to you.

Super fun

Serious cooking, but always with a smile!

Most Popular Tours

Virtual Cooking Class

Learn to master any recipe you like on our exclusive virtual cooking class! On this fully customizable cooking class, your personal master chef will guide you through the process of recreating any of your favourite Italian dishes - either in classic Italian style or with a Roman twist!
Home > All Tour > Cooking Classes > Cook an Italian Sunday Lunch with Farmers' Market Shopping | Shared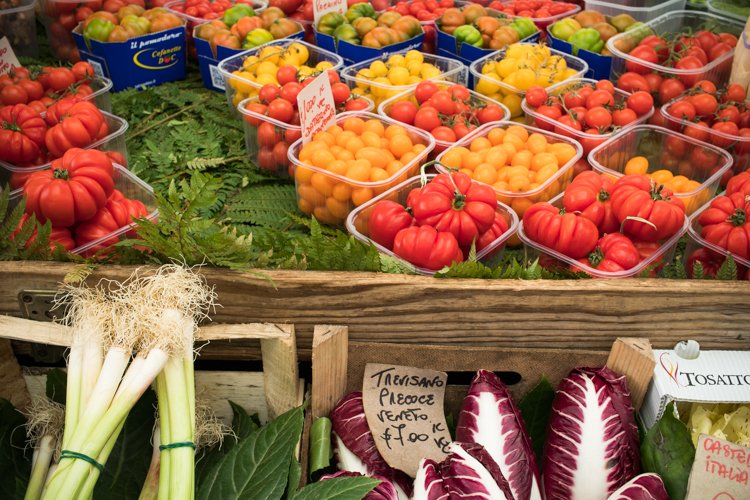 Cook an Italian Sunday Lunch with Farmers' Market Shopping | Shared
Italy, food, and family- three words that go hand and hand. Food is vital in Italy 24/7 but on Sundays eating with family and friends is a mandatory celebration. Families gather all over the country to sit for a long lunch with lots of courses and laughter. When in Rome, we invite you to cook and enjoy a classic Italian Sunday lunch at InRome Cooking.
To begin you'll meet the Chef at the local Farmers' market to buy the ingredients. Take in the bustling atmosphere and spot fellow shoppers preparing for their feasts by picking the freshest vegetables and debating over which cheese to choose for antipasti.
With your shopping basket full, it is time to head back to our 17th-century palazzo behind Piazza Navona or our new cooking school near the Pantheon to start preparing for lunch over a glass of prosecco and appetizers.
As per tradition, the menu will involve a generous primo- a lasagna made with fresh pasta and ragù alla bolognese or gnocchi di patate served with a rich tomato sauce and a dusting of local pecorino. What comes next will depend on the season- artichokes in spring, roasted peppers in summer or baked pumpkin in autumn. There will be a typical Roman meat dish to enjoy with all the wonderful local vegetables- chicken cooked in the hunters' style with olives and rosemary or roast-sucking lamb. To finish the meal a classic Italian dessert such as panna cotta and some fresh fruit picked at the market.
Sunday lunch lives on as a sacred tradition, bringing families and friends over a wonderful feast. An experience not to be missed if you are in Rome on a Sunday!
*** GLUTEN FREE OPTIONS AVAILABLE ***
ROMA PASS Guests will enjoy a 15% discount
Mercato Campagna Amica (Via San Teodoro 74 - Nearby the Circus Maximum)
All year round (not on bank holidays)
What's included:
Farmers' Market shopping
Hands-on Cooking Class
English-speaking chef
Prosecco and snacks reception
All ingredients and equipment
Homemade meal with wine and soft drinks
Recipes emailed as PDFs
Itinerary:
Farmers' Market shopping at Campo de' Fiori
Hands-on full-course cooking class at Inrome Cooking
Meeting Point: Mercato Campagna Amica (Via San Teodoro 74 - Nearby the Circus Maximum)
Reviews

davero
04 Oct 2020

- TripAdvisor
Phantastic guide helps to discover ancient Rome Once you are in this arena, you can imagine how 70.000 people must have been amazed.
This is fully "transported" by Salvatore from Walks Inside Rome. Great. Simply Great.

SharonN374
29 May 2020

- TripAdvisor
Lovely cooking class with great people Really enjoyed this class, as first you go to a local food market to get the ingredients you cook with - so you feel a bit like a local too!... read moreReally enjoyed this class, as first you go to a local food market to get the ingredients you cook with - so you feel a bit like a local too! The location of the class is in a beautiful old building and the equipment and work surfaces are great for teaching people to cook things. The main chef and the assistants were so welcoming and explained everything well. I've been wanting to learn how to prepare and cook artichokes for ages and we got to do that in our class, which was great. You make a variety of different dishes, so learn different techniques and get an understanding of how Italians make traditional dishes. Everything you make, you get to eat and it was all delicious! read less

DanielHorton1987
02 Apr 2020

- TripAdvisor
AMAZING! Hello!

Myself and my partner visited you this time last year and we're reminiscing about our wonderful experience with you!

I was hoping that I hope get the ingredients & cooking... read moreHello!

Myself and my partner visited you this time last year and we're reminiscing about our wonderful experience with you!

I was hoping that I hope get the ingredients & cooking method of the Pizza and Gelato please!.

Thought it would be something fun to do during self isolation in England

Kind regards,
Daniel read less