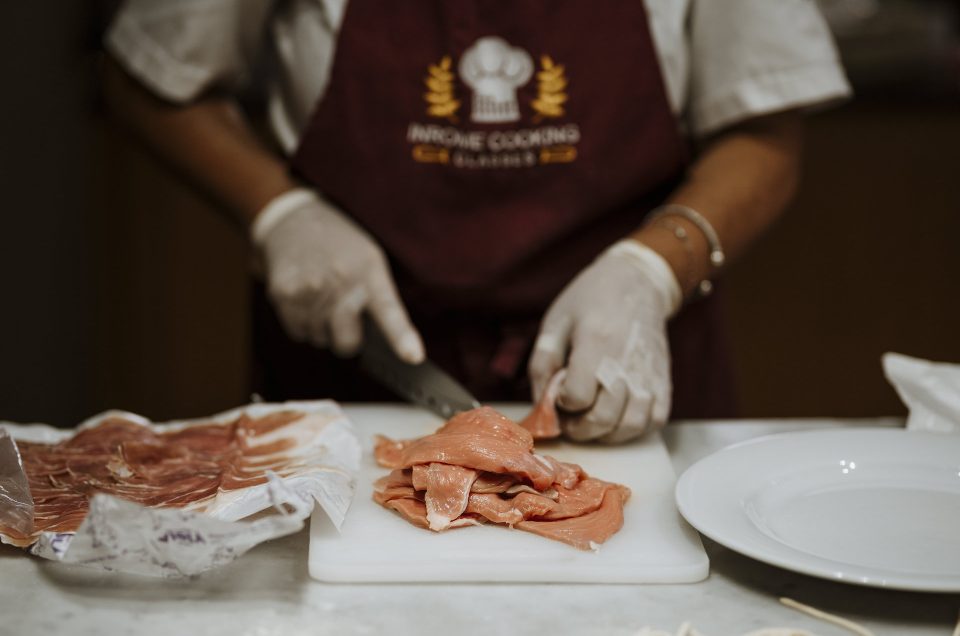 There are a few things that are essential to a trip to Rome: visit the Colosseum, throw a coin into the Trevi Fountain, and indulge in Italian food. When it comes to the latter, why not take it a step further and learn to cook like a true Italian chef in just one day? That's where InRomeCooking comes in.
InRomeCooking is a premier provider of cooking classes in Rome, offering visitors an immersive and unforgettable culinary experience in the heart of the city. Our one-day cooking classes cover everything from pasta-making to the art of pizza, and even delve into the world of gelato and tiramisu.
The day begins at the local market, where participants get to explore the fresh produce, meats, and spices used in Italian cooking. The expert chefs from InRomeCooking will guide you through the market, teaching you about the ingredients and their importance in the overall taste of the dish.
You'll have the opportunity to taste some of the local produces and understand how the ingredients differ from those found in other countries.
The Cooking Classes
Once you've purchased the ingredients for the day's menu, it's time to head to the kitchen. The cooking classes in Rome take place in a charming, authentic Italian kitchen located in the historical center of Rome, making it easy to fit in with an itinerary of sightseeing for the day.
The expert chefs from InRomeCooking will provide you with a hands-on experience, teaching you the techniques and recipes needed to prepare a traditional Italian meal. You'll learn how to make the perfect pasta dough, how to fire up the oven for the perfect pizza, and the secret to a creamy and delicious tiramisu.
The highlight of the day is, of course, to enjoy the meal you've created. After all the hard work, you'll sit down with your fellow participants and enjoy a delicious feast accompanied by a selection of local wine – or soft drinks if you prefer.
The quality of the ingredients, the skill of the chefs, and the intimate setting make InRomeCooking's cooking classes an unforgettable experience. You'll leave with not only with new cooking skills that you can use back home but also with the warm feeling of having shared, learned and enjoyed a traditional meal in Rome with like-minded people. It's the perfect combination of Italian culture, mouth-watering cuisine, and hands-on learning.
In conclusion, whether you're a foodie, a traveler or simply curious to experiment, InRomeCooking is the perfect choice for anyone looking to learn how to cook Italian dishes in Rome in just one day. With patient and knowledgeable chefs, market visits, hands-on cooking, great wine, and a mouth-watering meal at the end, you'll return home with an unforgettable experience, a new skillset, and a lifetime of memories.