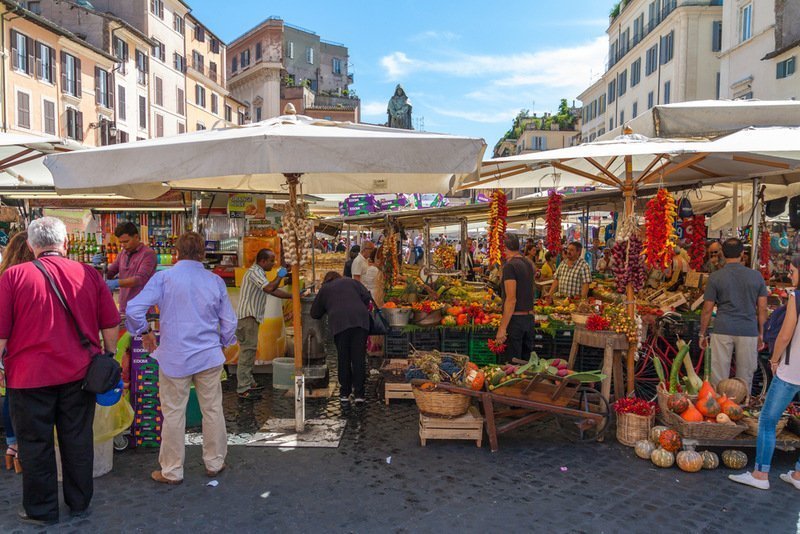 Italy, food, and family- three words that go hand and hand.
Italian food is known for its delicate flavors, and many dishes are meant to be shared among friends or family.
Italian cooking is often based on fresh ingredients and simple preparations that allow the flavor of the dish to come through.
The Italian Food Tradition Has a Long Story
Italian food has a long and illustrious tradition, going back to the days when Italy was a thriving agricultural country. Families would often sit around the dinner table and enjoy hearty peasant dishes like polenta with game meats or gnocchi with potatoes and cheese.
Roman Food
Italian food has a long history dating back to ancient Rome, whererecipe books from the early centuries AD show that meals were typically composed of farmed-raised meat accompanied by vegetables and bread.
Pork products figure prominently in Roman cuisine, as does wine (although it was not highly esteemed).
As a result, many Roman dishes, such as boar and venison sausage, are still popular today.
Middle Ages
In the Middle Ages, Italian cuisine grew more complex with the introduction of spices from Asia. One particular legacy of this period is ragù (a meat sauce), which has become a classic fixture on Italian menus.
The Renaissance
During the Renaissance period (1500s-1600s), Italy became a center for art and culture, attracting many talented chefs from around Europe. As a result, Italian cooking began to reflect its multicultural heritage with flavors incorporating ingredients like Indian curry powder and Moroccan cumin. Today's
Afterwards, Italy became a battleground during World War II, and many traditional Italian dishes were replaced by quick wartime meals that relied on canned or processed foods.
Today, Italy is once again experiencing rapid economic growth and has become one of the world's leading gastronomic powers.
Its rich history and diverse culinary traditions have led to an amazing variety of delicious Italian food experiences available across the country.
From rustic peasant fare to refined fine dining establishments, in Italy's restaurant scene, there is something for everyone!
In Italy, food is important all of the time, but it is a must to eat with family and friends on Sundays.
Families gather all over the country to sit for a long lunch with lots of courses and laughter.
Plus, it's the only day of the week where you get to take your time and savor every bite!
If you wanna try this wonderful experience and simulate a typical Italian Sunday, have a look at our Farmer's Market Shopping.
Here you will:
1. Choose your ingredients
2. Shop for fresh produce at the local farmers' market
3. Make a simple, yet delicious Italian lunch
4. Enjoy a refreshing glass of Prosecco or another favorite Italian wine
Are you ready to cook?