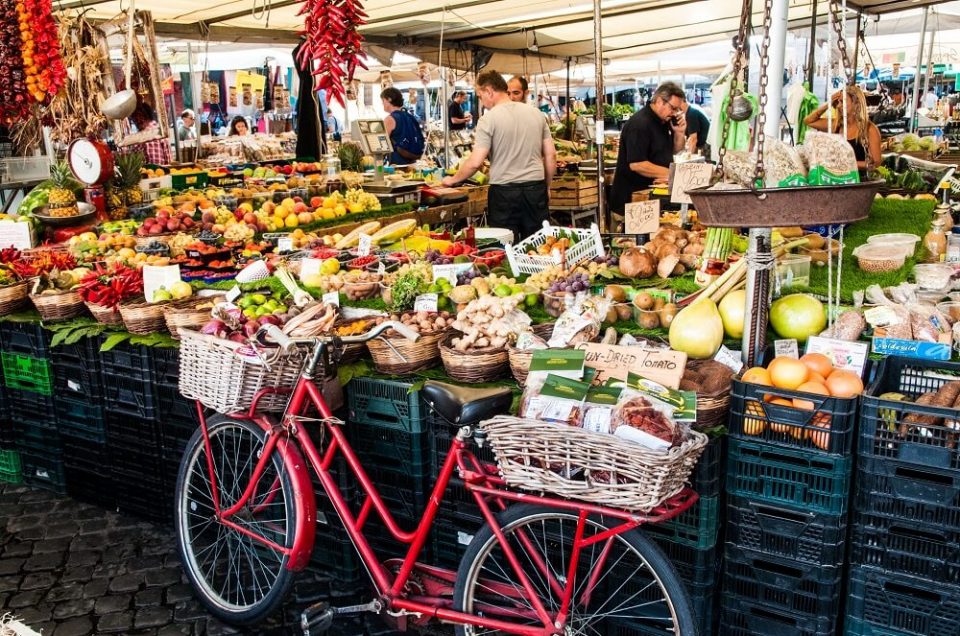 Are you ready to embark on a culinary adventure like no other?
If you're a food lover and appreciate the art of Italian cuisine, then Rome is the perfect destination for you. This eternal city not only offers breathtaking sights and ancient history but also serves as a gateway to unlocking the secrets of authentic Italian cooking.
Join us as we dive into the heart of Roman cuisine and learn why it's an experience worth savoring.
1. A Feast for the Senses
When it comes to Italian cooking, Rome is a true culinary paradise.
As you wander through its vibrant streets, your senses will be tantalized by the aroma of freshly baked pizza, the sight of colorful pasta dishes, and the sound of clinking wine glasses. The essence of Italian cuisine lies in its simplicity and the use of fresh, high-quality ingredients. From rich tomato sauces to delicate risottos, each dish tells a story of tradition, passion, and love for food.
2. Embrace the Locals' Wisdom
To truly understand and appreciate Italian cooking, it's essential to immerse yourself in the local culture.
Romans take immense pride in their culinary heritage and are eager to share their knowledge with visitors. From bustling food markets to intimate cooking classes, there are countless opportunities to learn from the masters themselves.
Engage in conversations with friendly locals, visit traditional trattorias, and let them guide you through the secrets of their time-honored recipes.
3. Pasta, Pizza, and More
It's no secret that Italian cuisine revolves around two iconic dishes: pasta and pizza. In Rome, you'll have the chance to explore an array of pasta varieties, from classic carbonara to hearty amatriciana.
Learn the art of making pasta from scratch, kneading the dough until it's perfectly elastic and creating delicate shapes like tortellini or ravioli. And don't forget to indulge in a slice of crispy Roman-style pizza, topped with mouthwatering combinations of fresh ingredients.
4. Wine and Dine
No Italian meal is complete without a good glass of wine.
Rome boasts a rich wine culture, with a diverse range of regional wines to pair with your favorite dishes. Discover the art of wine tasting and let sommeliers guide you through the nuances of Italian grapes. From robust reds like Chianti and Barolo to crisp whites like Vermentino and Pinot Grigio, the world of Italian wine is as enchanting as the cuisine itself.
5. Unveiling the Secrets
As you delve deeper into the world of Italian cooking, you'll come to appreciate the significance of traditional techniques and secret ingredients. Discover the secret to a perfectly creamy tiramisu, the delicate balance of flavors in a homemade pesto sauce, or the art of crafting a mouthwatering gelato.
These age-old secrets have been passed down through generations, and learning them in the heart of Rome adds an undeniable charm and authenticity to your culinary journey.
Learning the secrets of Italian cooking in Rome is an adventure that will forever transform your relationship with food. It's about more than just recipes; it's a journey that embraces culture, tradition, and the sheer joy of creating and savoring delicious meals. So, immerse yourself in the vibrant streets of Rome, connect with the locals, and let the essence of Italian cuisine captivate your taste buds.
Buon appetito!