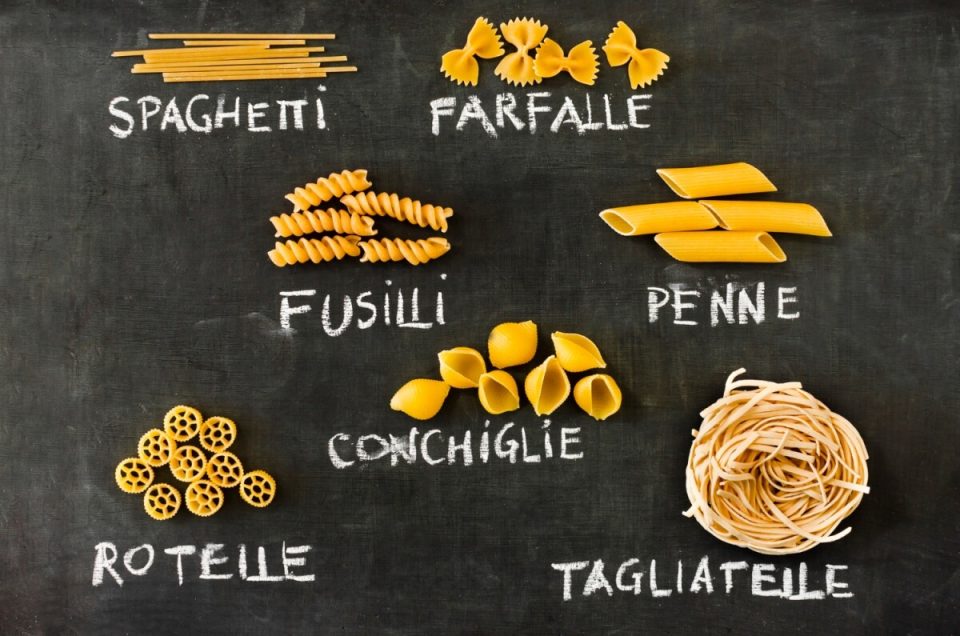 What is pasta?
Pasta is a staple food made from wheat flour and water (sometimes with eggs) that is typically shaped into various forms such as strands, tubes, sheets, or shapes. It is a versatile ingredient used in a wide range of dishes, most famously in Italian cuisine.
Pasta can be cooked in boiling water, and it is often served with various sauces, including: tomato-based sauces, cream-based sauces, and pesto, among others.
It comes in countless varieties, including:
spaghetti,
penne,
rigatoni,
fusilli,
fettuccine,
linguine,
lasagna,
and more, each with its own unique texture and characteristics.
Pasta is also one of the b>world's most beloved and versatile foods and has a fascinating history that stretches back thousands of years.
In this article, we'll delve into the captivating journey of pasta from its early beginnings to its global popularity.
Is Pasta from Italy? The Early Origins of Pasta
The history of pasta is a testament to the culinary creativity and adaptability of human beings.
The exact origins of pasta are a subject of debate among historians, but it is widely believed to have originated in ancient China around 5,000 years ago.
Early Chinese noodles, made from a simple mixture of wheat and water, bear a striking resemblance to the pasta we know today. Marco Polo, the famous Venetian explorer, introduced these noodles to Europe upon his return from China in the 13th century.
However, pasta made its way to Italy long before Marco Polo's journey.
Etruscans and Greeks are believed to have been consuming pasta-like dishes as far back as the 4th century BC. The Greeks had a dish called "lagana," which consisted of sheets of dough cut into strips.The Etruscans also had a similar dish, known as "lagane."
Medieval Italy and the Birth of Pasta
Pasta as we know it today began to take shape in medieval Italy. The word "pasta" itself is derived from the Latin word "pasta", which in turn comes from the ancient Greek word "πάστη" (pástē), meaning "mixture of flour and water".
During this time, pasta makers in Italy started experimenting with various forms and shapes of pasta, from lasagna to vermicelli. They developed methods for drying and preserving pasta, making it a valuable essential that could be stored for extended periods.
By the 14th century, pasta had become a staple in Italian cuisine. The first recorded recipe for pasta with meat sauce, similar to today's Bolognese, dates back to this period. Pasta's versatility made it a hit among the Italian population, and it began to spread to other parts of Europe.
Pasta's Global Journey
As Italians explored the world through trade and exploration, pasta traveled with them. It found its way to North America through Italian immigrants, where it became a cherished part of American cuisine. In the late 19th and early 20th centuries, pasta production saw significant innovations, such as the invention of the pasta machine, which revolutionized the manufacturing process.
Today, pasta is enjoyed by people of diverse cultures all around the world. Its adaptability has led to countless regional variations, from Japanese udon noodles to Middle Eastern couscous. Whether it's served as spaghetti with marinara sauce, fettuccine Alfredo, or pad Thai, pasta has become an integral part of global culinary traditions.
The Iconic Spaghetti
When we think of pasta, one iconic variety that comes to mind is spaghetti. Spaghetti, which means "thin string" in Italian, has a storied history of its own. It is believed to have been first created in Southern Italy, particularly in Naples, where it was initially made by hand-rolling pasta dough into thin strands. Over time, pasta-making technology advanced, and the production of spaghetti became more efficient.
Spaghetti gained international fame in the 20th century, thanks in part to the worldwide popularity of Italian cuisine. Spaghetti with tomato sauce and meatballs, a classic Italian-American dish, became a symbol of comfort food in the United States and beyond.
So, the next time you savor a plate of pasta, remember the rich history and journey that brought it to your table.