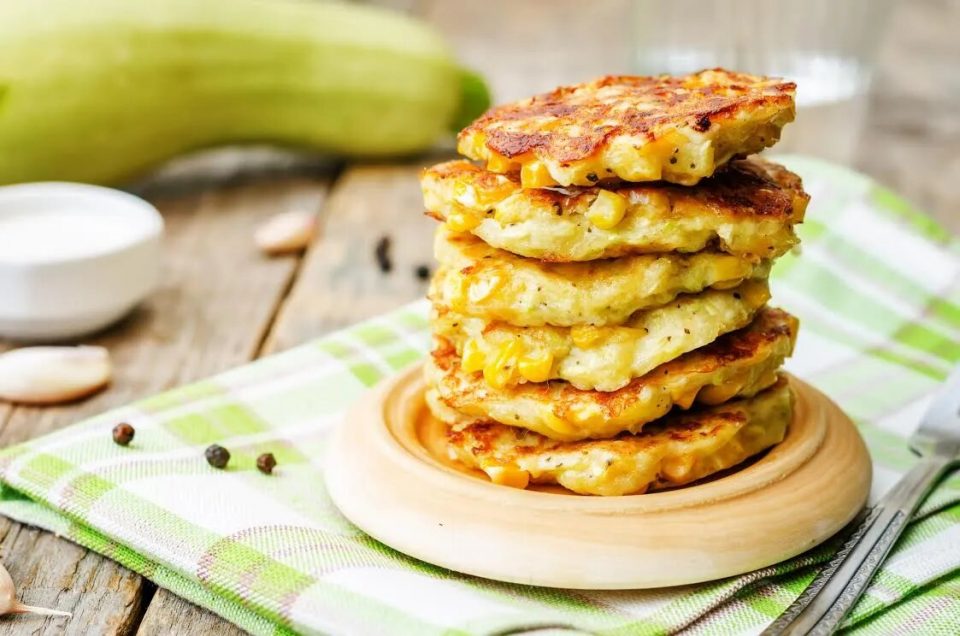 As the summer solstice approaches to bless us with the longest day of the year, we would like to devote our blog to one of our favourite summer vegetables: the summer squash zucchini! Although it's grown year-round, now is definitely the right moment to find it in its best form. It's only a delight for the palate but also an important source of nutrition and cheekily low in calories. Before we get into details, let us share another of our very simple but delicious recipes, just so you don't forget how good zucchini can be when well cooked.
Zucchini Pancakes: Ingredients
Serves: 6 people
2 zucchini
1 garlic clove
2 eggs
1 cup of flour
3 tablespoon of chopped herbs
Olive oil
Pepper
Salt
 Directions
Peel and shred the zucchini
Put them in a colander, sprinkle with salt and leave for an hour to remove the water
Rinse the zucchini and drain them with a clean dishtowel.
In a bowl, mix the zucchini with flour, eggs, chopped herbs, chopped garlic, pepper and salt.
If the mixture seems very liquid, add some more flour.
Heat 4 tablespoon of olive oil in the frying pan until shimmering.
Drop rounded spoonfuls of the mixture and fry them for about 3 minutes. Once the pancakes are golden, flip them and fry them on the other side.
Serve hot
So, the main reason why you should cook and eat these pancakes is obviously their taste! However, you would be surprised to know how good it is for your body too.
Why are zucchini good for your health?
They are very low in calories, which makes them a great ally for losing weight.
They contain high levels of magnesium, potassium and vitamin C, which are all famous for their positive effect on heart health.
They are a valuable source of copper and vitamin C. Thus, they help fighting asthma thanks to their anti-inflammatory properties.
The high amounts of fiber they contain helps improve digestion
So, have we convinced you? Zucchini are so healthy, yummy and simple to cook that they should definitely become a regular part of your meals!