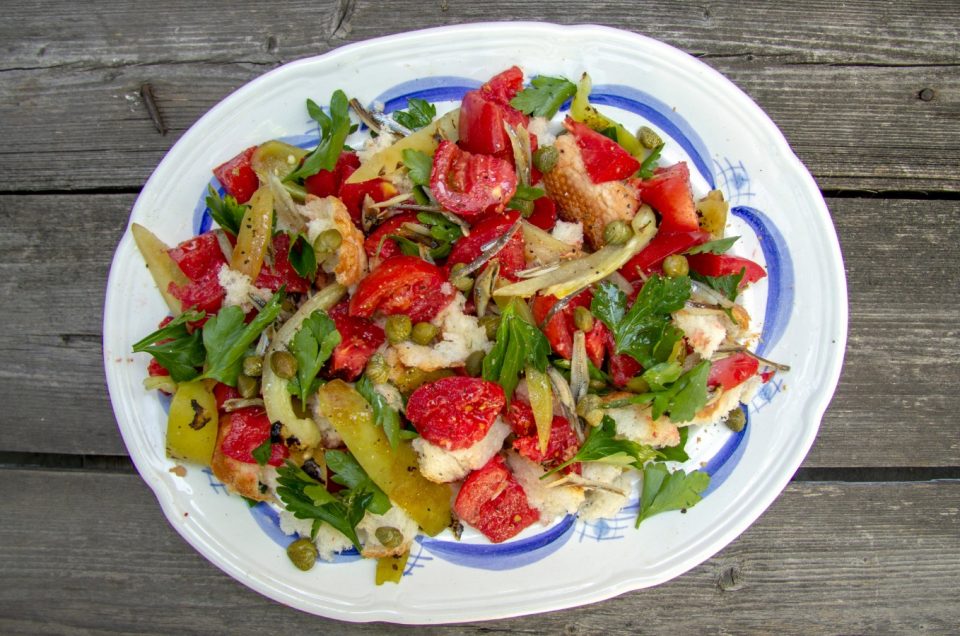 Panzanella is a very simple dish, very similar to a salad, light, tasty and suitable for any occasion. Made with stale bread, tomatoes, oil and basil, it's delicious and refreshing. It is easy to prepare and does not take a long time. The beauty of panzanella is its versatility: it is possible to add other tasty ingredients such as cucumbers and fresh onions.
If fresh and ripe tomatoes and a good oil are used, the aroma that spreads is amazing so that even your neighbors could smell it.
Here are the ingredients for a typical Roman panzanella: 
8 ripe tomatoes

 basil

oregano

extra virgin olive oil

 vinegar and salt.
Preparation of the Panzanella
Cut a loaf of homemade bread in half horizontally and form two donuts. Dip the two halves in water, then rub them over the entire surface with the tomato, which you will then shred and sprinkle on top. Dress with oil, vinegar, oregano and basil leaves before serving. If you want, as mentioned before, you can add fresh onion and cucumbers.
And your panzanella is ready, for you and 7 other friends!