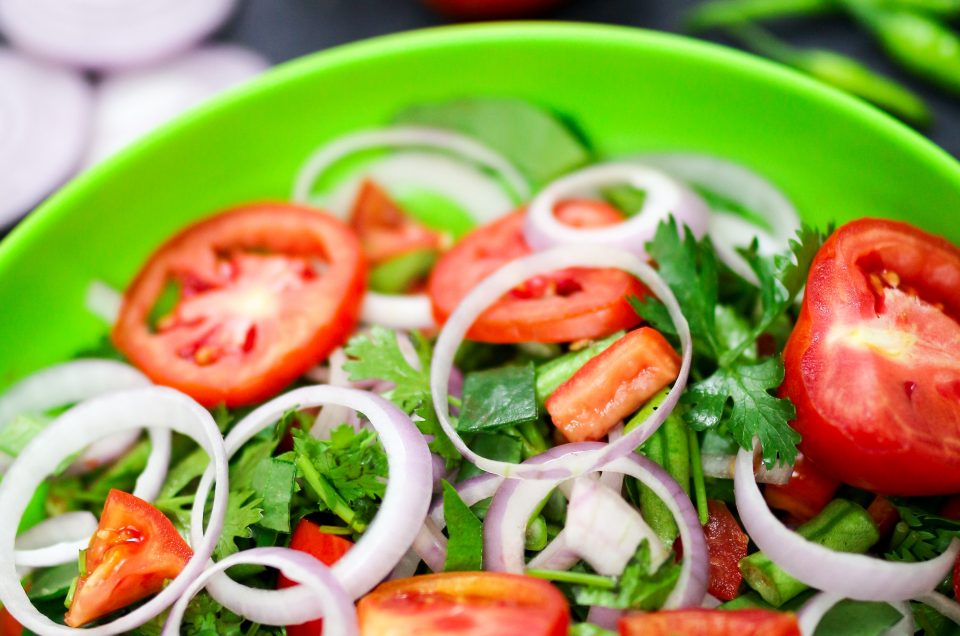 Try these Italian salads that we decided to give you here.
The first salad, given its ingredients, is mainly summery, and the second, typically Roman, you can prepare it as a side dish between February and May, when the Puntarelle (Catalogna chicory) "blossoms".
Aeolian salad, a very fresh recipe!
150 gr of tuna in brine
6 perino yomatoes
½ red onion
2 potatoes
2 teaspoons of desalted capers
a little bit of green olive
1 tablespoon of white wine vinegar
BASIL as much as is needed
1 teaspoon of oregan
1 teaspoon of salt and black pepper
1 tablespoon of extra virgin olive oil
The Aeolian salad is a tasty and fragrant side dish, perfect for the summer.
You can prepare it in a very short time and with all fresh ingredients; it is a healthy and complete meal and for this reason it can also be served as a single dish. Serve it with some slices of toasted bread and you will lick your lips!
In order to prepare the Aeolian salad, boil the potatoes in boiling water and then let them cool.
Cut the onions into thin slices, the tomatoes into small pieces and combine them with the tuna, capers, green olives, basil and oregano. Everything is then combined with the potatoes.
Finally season with a drizzle of extra virgin olive oil, salt and pepper to taste and mix everything. Your salad is ready!

Salad of puntarelle and anchovies, a typically Roman recipe
Puntarelle (sprouts of Catalogna chicory) 800 g
Anchovy fillets in oil 4
Extra virgin olive oil 30 g
White wine vinegar 10 g
Garlic 1 clove
Fine salt as much as needed
Black pepper as much as needed
Remove the hardest parts of the puntarelle and cut it into slices. Put them in cold water for half an hour and if they are very bitter, leave them even for a couple of hours.
Prepare the anchovy sauce by putting the olive oil, anchovy fillets and white vinegar in a blender. If you like, you can also add a little piece of garlic, then blend everything until you get a cream.
Then mix the Puntarelle with the sauce and … enjoy your meal!