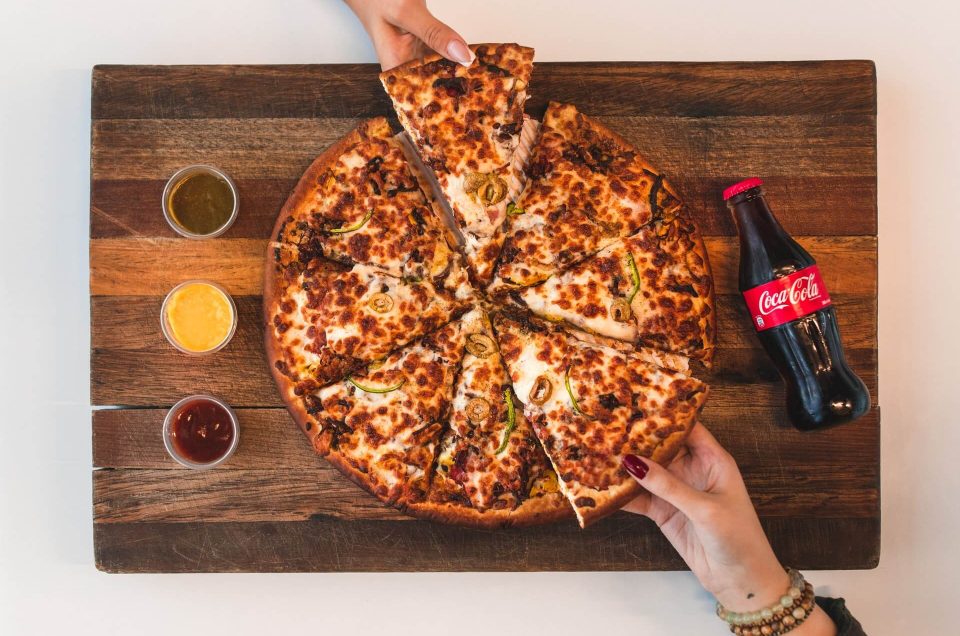 From deep-dish Chicago-style pizza to mamma's beloved Spaghetti Meatballs, Italian-American food is a staple on tables up and down the US.
But have you ever asked yourself whether an Italian would recognize Italian-American food as part of their own globally-adored cuisine?
If so, you've come to the right place.
Visit Italy, or meet an Italian in the US, and you'll find there's a chasm between traditional "Italian" food and Italian-American food. It's not just the simplicity of the pizza or variety of the pasta that astonishes travelers to Italy; it's the passionately outspoken, almost militant, dedication Italians have to their own regional recipes.
Americans tend to be more experimental, more playful, more willing to take risks in the kitchen than their Italian counterparts, who risk criticism for departing from time-honoured tradition. As Massimo Bottura, the chef and owner of Osteria Francescana, the world's best restaurant, put it:
"The best ingredient I discovered in America was 'freedom.' The freedom to experiment in the kitchen and the freedom to be open to those experiments in the dining room."
So where does this difference come from, and why is it so pronounced between such broadly similar cuisines?
To digest the answer, it helps to delve deeper into the history.
A bitesize history of Italian-American food
Italian-American food was born out of the mass emigration of (mostly southern) Italians to the US in the 19th and 20th centuries. The thing is, Southern Italy was poor and the diets of its population based largely around vegetables, grains, and – near the coast – olive oil.
When recreating their ancestral recipes, these recent arrivals encountered problems. Not least with the ingredients. Extra virgin olive oil was in short supply – no surprise there – as were a plethora of other ingredients found in abundance across the Italian peninsula.
What produce they could find tasted different to its Mediterranean equivalent, and so these Italians started experimenting.
Bigger means better
The US was blessed with plentiful pork and poultry and an abundance of beef. So these inventive Italians stuck them in the pasta. More veal than these southerners had ever seen roamed the land freely. So they stuck them in a parmigiana. The list goes on.
Looking back, we might be tempted to see this as the bastardization of traditional regional recipes. In reality, though, this was an expression of optimism. Of being able to eat a rich, carnivorous diet, just as they had seen the wealthy in their home villages eat.
No dish represents the blend of Italian tradition and Italian-American innovation more than one of the nation's favorites: Spaghetti Meatballs.
Spaghetti Meatballs and other Italian-American food 'foibles'
Only in the Italian regions of Campania and Abruzzo is there any record of this supposedly classic combination. And even here the meatballs (polpette) are barely big enough to be called balls.
Yet this hasn't stopped Spaghetti Meatballs becoming a quintessential staple of Italian-American food. A protagonist of the 'Lady and the Tramp' kiss scene and the go-to dish of Clemenza when cooking for the Corleone family in the 'Godfather.'
The reason most Italians shied away from Spaghetti Meatballs is that  thin strips of spaghetti can't take the meatballs (in the same way a smaller clump of ragù could fill a reed-like penne, for example). And so what you effectively have are two separate components on one plate.
An Italian would serve the two separately: the meatballs as a main and the pasta – with another sauce – as a primo piatto (first course).
But there's another, more obvious reason big burly meatballs accompany American plates of pasta. And that is that the United States had – and still has – an abundance of beef.
Bridging the divide
Italian food is ultimately about an adherence to quality. Fresh, seasonal ingredients cooked simply, traditionally and with love form the basis for the dishes we most associate with the Bel Paese – pasta cacio e pepe, pizza margherita, bistecca alla fiorentina, tiramisù.
The US too is undergoing a resurgence in this department. Farmers' markets are cropping up all across the country, offering fresh, local produce at reasonable rates. The Americans' love affair with Italian culture is in the midst of a renaissance. And chefs from across the globe are looking to Italy for culinary inspiration for their kitchen endeavours.
Want to learn more about Italian cuisine? Come and join us at InRome Cooking for a traditional cooking class with a visit to a Farmers' Market and Roman Full Course Class.