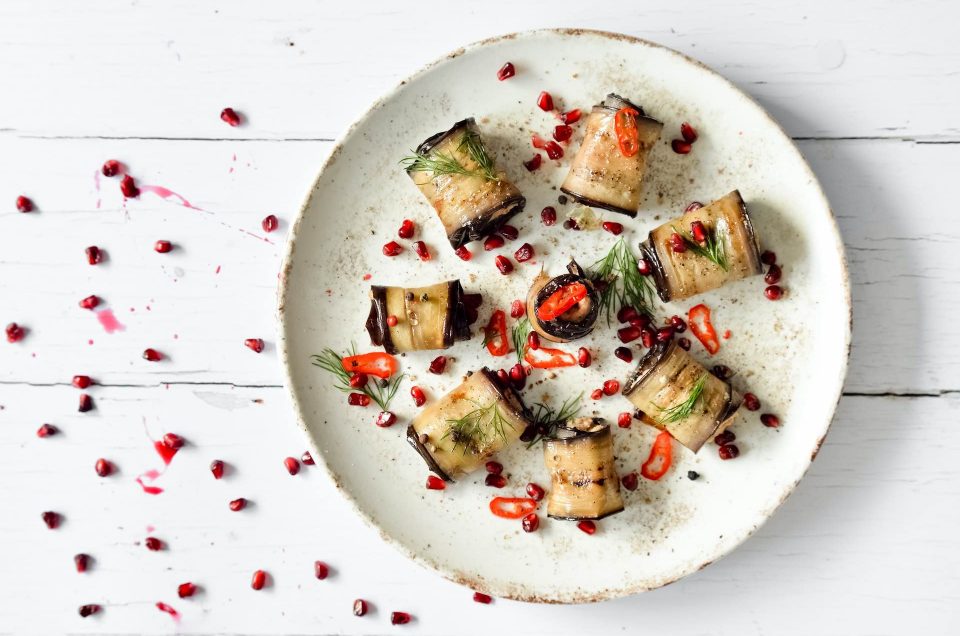 If you're looking for a quick, delicious Mediterranean-style lunch, you can't go wrong with eggplant rolls, or 'involtini di melanzane' as they're known in Italian. Their diversity makes them ideal for using up any leftovers you may have, and our simple but effective recipe is perfect for this purpose. The richness of the filling, the sweetness of the raisins, and the crunchiness of the nuts leaves this dish bursting with flavour.
Scroll down to see our recipe or stream our virtual involtini di melanzane cooking class below!
Ingredients
Serves: four
2 large eggplants
Extra virgin olive oil
For the Filling:
1 cup of ripe tomatoes
1/4 pine nuts
1/4 pistachios
1/4 raisins
1/2 cup breadcrumbs
Directions
Start by cutting the stalk of the eggplant so you are left with a flat top. Then the eggplant into strips of about 1/4 inch.
Brush the slices generously with olive oil and bake until the flesh is soft. Leave to cool.
Finely dice the tomatoes and parsley and roughly chop the pistachios. Add these two to a bowl with the pine nuts and raisons (If you raisins are too stiff, sit them in some warm water for a couple of minutes to plump them slightly). Stir the mixture and season with olive oil, salt and peper to taste.
Place a dollop of the mixture at the end of an eggplant slice and roll the slice into a a little oblong cushion.
Bake at 390 fahrenheit (190°c) for 15 minutes.
Serve at room temperature.