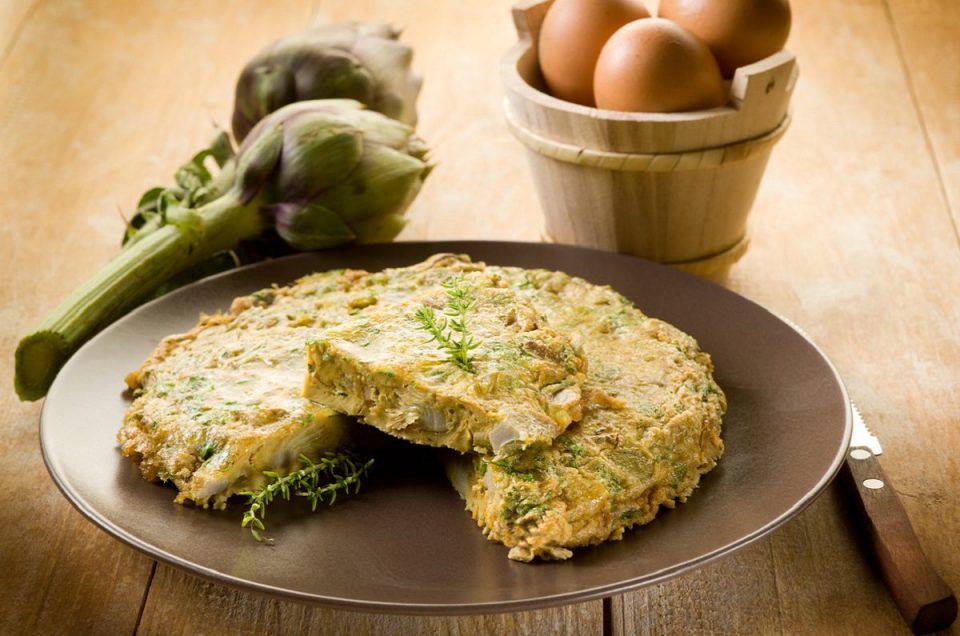 Fava beans are the main event at any Primo Maggio picnic. For something more plentiful to serve your friends and family, however, we suggest an artichoke frittata: frittata di carciofi. Rome's declaration of love for carciofi is in full season. You can barely walk down the street without stumbling upon piles of handsome purple artichokes. Their subtle taste is put to perfect use in a satisfying frittata. Both, practical and robust, a frittata is the perfect picnic food. Enjoy!
Serves: 2 adults
Ingredients
6 artichokes
4 eggs
Salt and pepper
3 spoonfuls of vinegar
Parsley
Grated parmesan cheese
Extra virgin olive oil
Directions
Remove the hardest external leaves and outer tough stem from the artichokes. Soak the artichokes in water to which you have added 3 spoonfuls of vinegar.
Chop and slice the artichokes, and boil them in the same vinegar soaked water to which you have added salt for 15-20 minutes.
Drain the artichokes and mix with two eggs and a pinch of salt. Add the grated parmesan cheese, pepper, parsley and mix well.
Put one teaspoon of oil in a frying pan and pour the mixture of eggs and artichokes. Fry the mixture on both sides. Serve at room temperature.